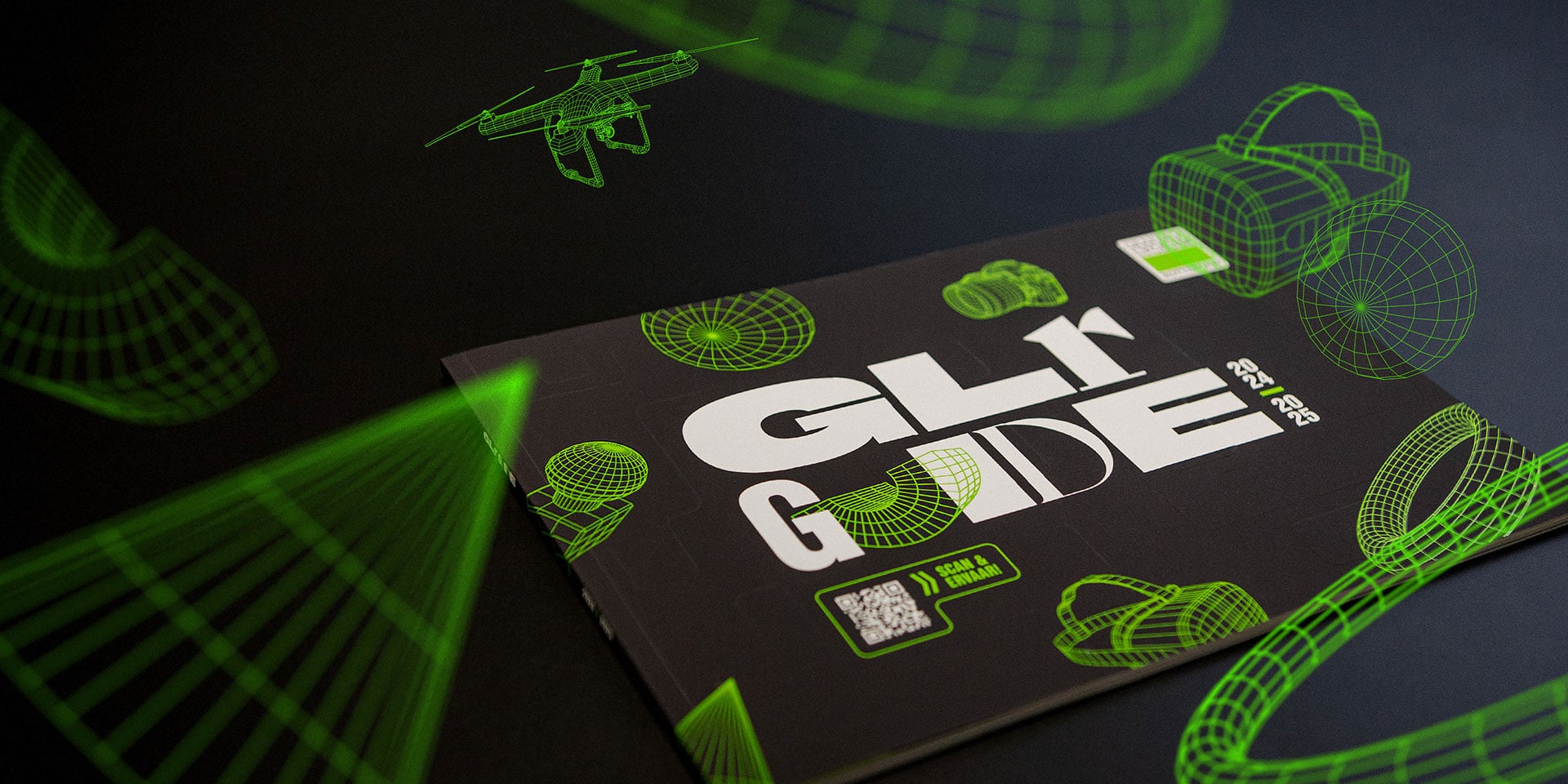 Scan to enter the

creative world
GLR Brochure
High-tech AV-production studios, VR-classrooms and an Esports Space – there's all sorts of amazing tech at the Grafisch Lyceum Rotterdam (GLR). But how do you translate that to a good old print brochure?

Simple: by creating more than a brochure. There's more than meets the eye in this new GLR brochure. Scan it and enter the creative world.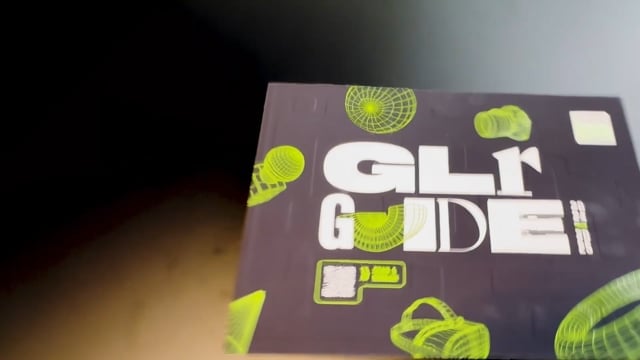 Interactive
Scan the QR-code, load once and your phone becomes a portal to videos, 3D-art and more – an integrated augmented reality layer with a seamless user experience. Nearly every page has something exciting hidden inside. Inspiring, interactive, innovative.
Hypercreative
From typography to colour, the brochure is a starting point for a completely renewed style for GLR. A style that breathes creativity through depth, perspective and rounded shapes. Every title is a dynamic brand element built from various fonts and 3D-shapes.
Interdisciplinary
Photography, video, design, studio, development – nearly all disciplines at ARA collaborated on the brochure. We even produced all video and photography with GLR's state-of-the-art equipment; the same equipment that students use to learn their craft.
Met de eerste AR-geïntegreerde opleidingsbrochure van Nederland, laat het GLR opnieuw zien dat ze dé vakinstelling zijn voor media, design, entertainment en technologie.