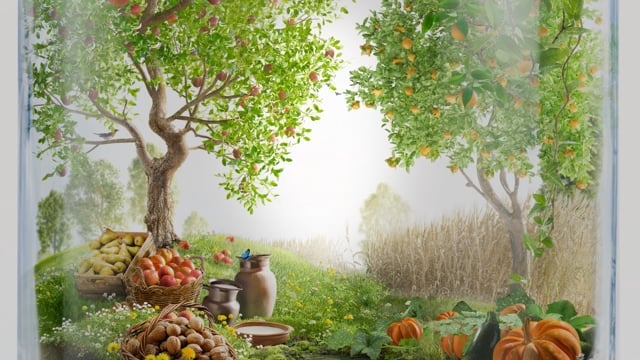 How do you connect

a global brand? With

The Goodness of

Nature.
Hero
Whether it's jam, granola bars or baby food, we all associate the Hero name with one thing or another, it makes sense, considering this international brand has been a household name around the globe since 1886. And not just as Hero: brands like Schwartau, Semper, Organix, and Beech-Nut are all part of the Hero Group – our client for over 10 years.
International house of brands
The company, founded in Switzerland, has grown into an international house of brands, all with the same mission. To pinpoint the core of the brand, we organized a number of group sessions. The result? A powerful mission: to delight consumers by conserving the goodness of nature. Which has now been used as a powerful driver of growth for many years.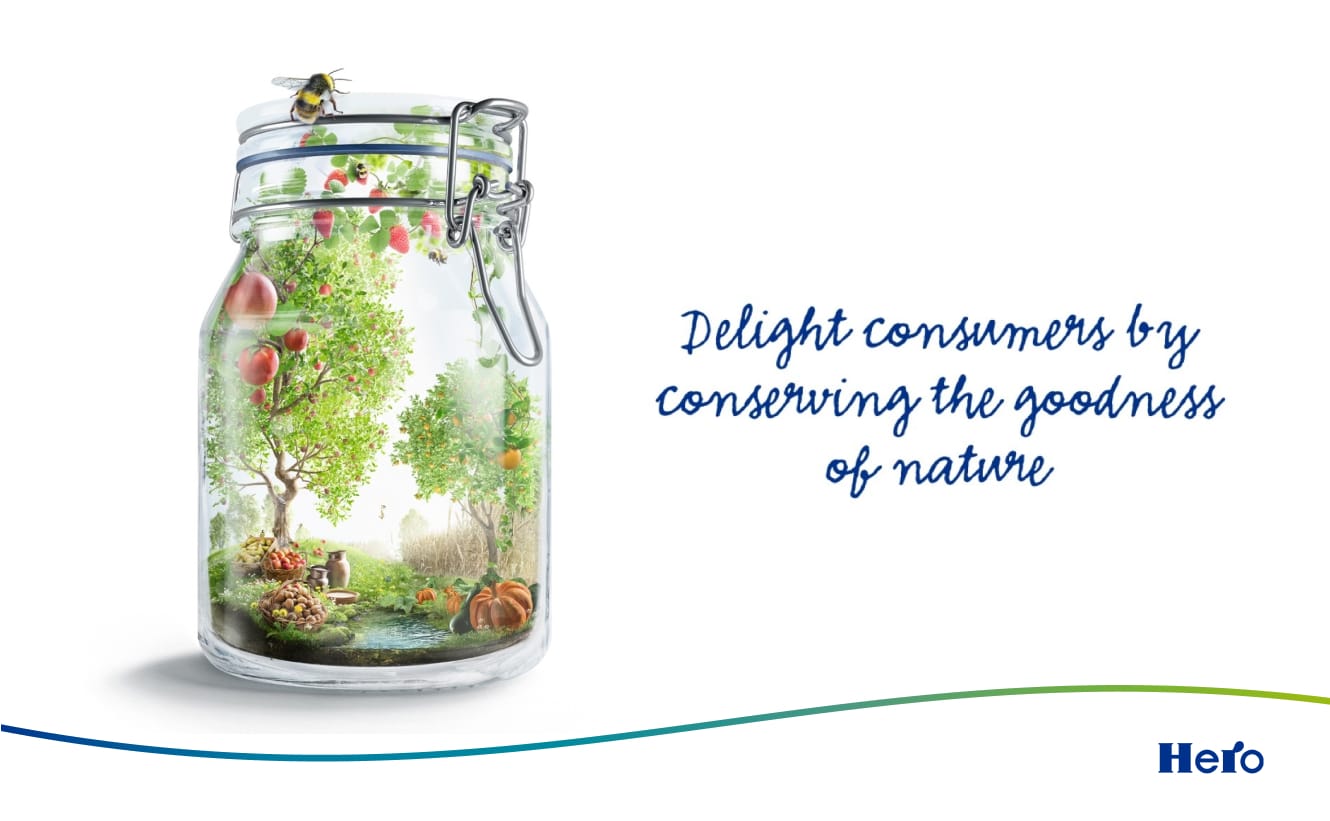 Paints a 1000 words
The symbolic key visual, a mason jar filled with The Goodness of Nature, says much more than words could say. The corporate story was embraced around the globe. From internal posters and films to presentations, annual reports, sustainability communications, mailings and the corporate website – together with Hero we work hard to create brand unity. Around the globe, and with every experience or touchpoint.
Welcome to the top
Two times a year, the general managers of Hero gather to discuss the future of the company. And we're right there with them. In fact: we make it happen. We visualize and create videos, keynotes and merchandise in close collaboration with all of Hero's divisions around the globe. Even during COVID-19 we found a way to bring Hero together: a worldwide live stream.
"Everything we do in this company is measured against that benchmark: our mission."
One international connected brand
CEO Rob Versloot doesn't need many words to explain how the mission affects business operations: "Everything we do in this company is measured against that benchmark," he told het Financieele Dagblad. "We used to be a decentralised company. Now we use our mission to decide what brands we want to develop, what decisions we should make regarding our portfolio, and how to attain unity in our positioning and identity."